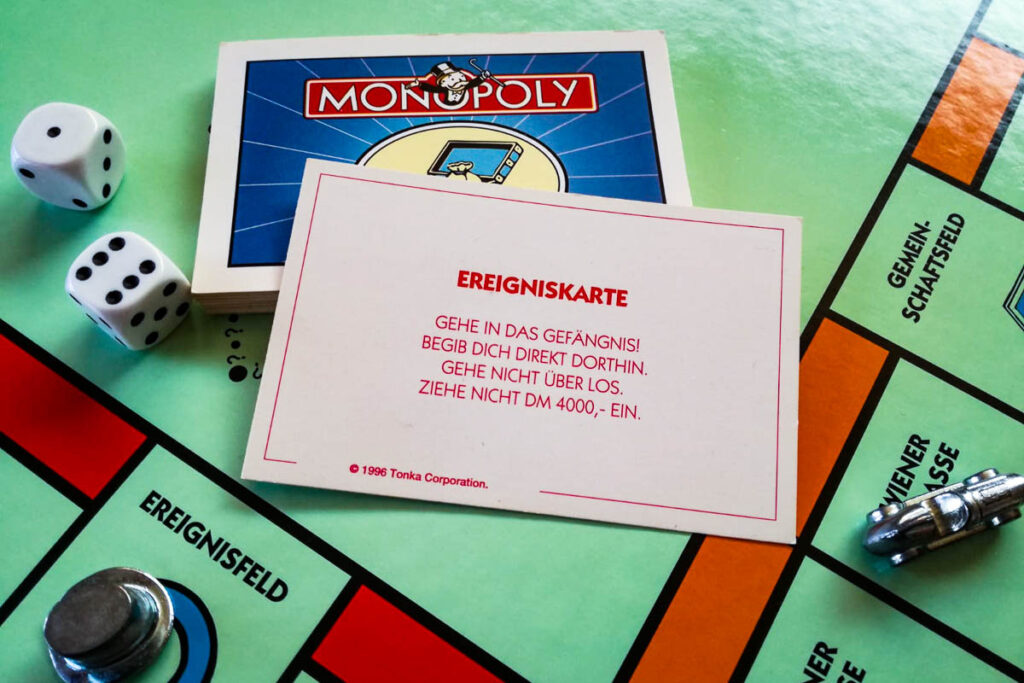 During a walk with our foster dog in spring 2017, we had the idea of saving some money and traveling around the world for a year or two. Just let ourselves drift, without any deadline pressure. That sounded like an adventure.
We set a savings target, worked hard, sometimes up to 60 hours a week. We avoided unnecessary expenses like restaurant visits, concerts and bought little and above all: second-hand. After months of research, we knew the visa requirements of almost all countries and knew the climate and travel conditions very well. At the beginning of 2019 we set our plans in stone: by land to Thailand and then to Australia. Maybe South America. At least to the east. Start date of the trip: April 1, 2020. The closer this day came, the more concrete our steps became. At the end of 2019, we submitted the termination of our apartment and jobs. We took out a travel health insurance, wrote packing lists, and discussed stops on our journey.
In January 2020, we followed the emerging corona crisis in Wuhan rather casually
"Nevermind," we thought, "we want to go from Beijing to Shanghai, Wuhan is more than 800 kilometers away." When more and more regions of China sealed themselves off at the beginning of February, we thought: "Okay, if the densely populated east of China is out of question, we will travel through western China, Tibet and Nepal." We contacted travel agencies and were happy to have found a great alternative route. Finally, Mongolia closed its borders – not only to China, but also to Russia. "Then we will travel as far as we can and if the borders are still closed when we come to Mongolia, we will simply fly," was our new plan. We were flexible. So at the end of February we celebrated the last day in the office with our colleagues and were still confident. But the virus spread. In Italy, then in Germany, Europe and actually the whole world. In mid-March, however, it still seemed as if the tropical, warm countries had very good control over the spread. We were looking for rail connections from Hesse to the Czech Republic when the breaking news popped up on the mobile phone screen: the Czech Republic is closing its borders. Presumably Poland would soon follow, the land route to the east would be blocked for us.
It would take us at least another ten days to clear our apartment, stow the furniture and sell the car. We checked travel advices and entry requirements. Mexico, Thailand and Australia still looked good. Few corona cases, no quarantine measures on entry and above all: no refusal of entry for Germans. Because with increasing infections in Germany, we saw the danger that the entry for Germans to any other country could be denied. So we moved out of our apartment, said goodbye to our friends and announced that we would book a flight in a few days and sit out the crisis somewhere; in three or four months it would be over. But in the second half of March, events were unfolding rapidly. The number of cases rose quickly worldwide. One country after the other sealed itself off or at least introduced restrictions on going out that actually made traveling impossible. But there was no turning back, we had already given notice of dismissal months ago. We handed over the keys of our apartment and our car to new owners and understood – now jobless, homeless and deprived of any mobility – that we would not stick out our thumbs on April 1st to hitchhike eastwards. We would not fly anywhere, nor would we sit out the crisis for a few weeks. What had been arising was a disaster that threatened millions of lives, severely affected the daily lives of billions, reduced freedom of movement to almost zero, and hit the global economy harder than the last financial crisis.
We felt terrible. Years of planning, happy anticipation, money saving and dreaming wiped out. The future: uncertain. When do the borders open? When can we allow social closeness again? In half a year? In one or two?
Staying at home is the most sensible thing anyone can do
Now that we're writing these lines, we're sitting in Vany's childhood bedroom in her parents' house. Fortunately we found shelter here. The big, wide world has shrunk. There is nothing outside of the four walls to go to. Everything is closed or prohibited. Certainly rightly so. In any case, the current situation makes it irresponsible to travel from door to door, from country to country and thus possibly contribute to the further spread of the virus. The range of motion is reduced on the way to the supermarket and the afternoon walk around the village. For a long time we were reluctant to write this blog post. It is hard enough to see that the lifelong dream is swept off the table within two months like a feather in a storm. But we were not yet ready to write this down and share it on a blog. Our mood is improving, now that spring is driving away the gray winter clouds, flowers are stretching their blossoms towards the sun and temperatures are slowly rising. We also cleared our ready-to-go backpacks yesterday.
It's like this: almost everyone is struggling right now. Some more, others less. Some are lonely in social isolation. Retailers and traders fear financial ruin. Employees unemployment. Still, we don't lack basic things. We have electricity, running water, food in abundance and a roof over our heads – and to be honest: even enough toilet paper. Most of the people in this world cannot say this about themselves. While we are sitting in the warm, watching Netflix and discovering a new passion for cleaning up and gardening, hundreds of thousands of people in East Africa are at risk of starvation due to a locust plague, 25,000 people in the Moria refugee camp are crammed in the dirt and defenseless to diseases and weather. The corona virus threatens above all the poor and vulnerable in countries without a functioning health system.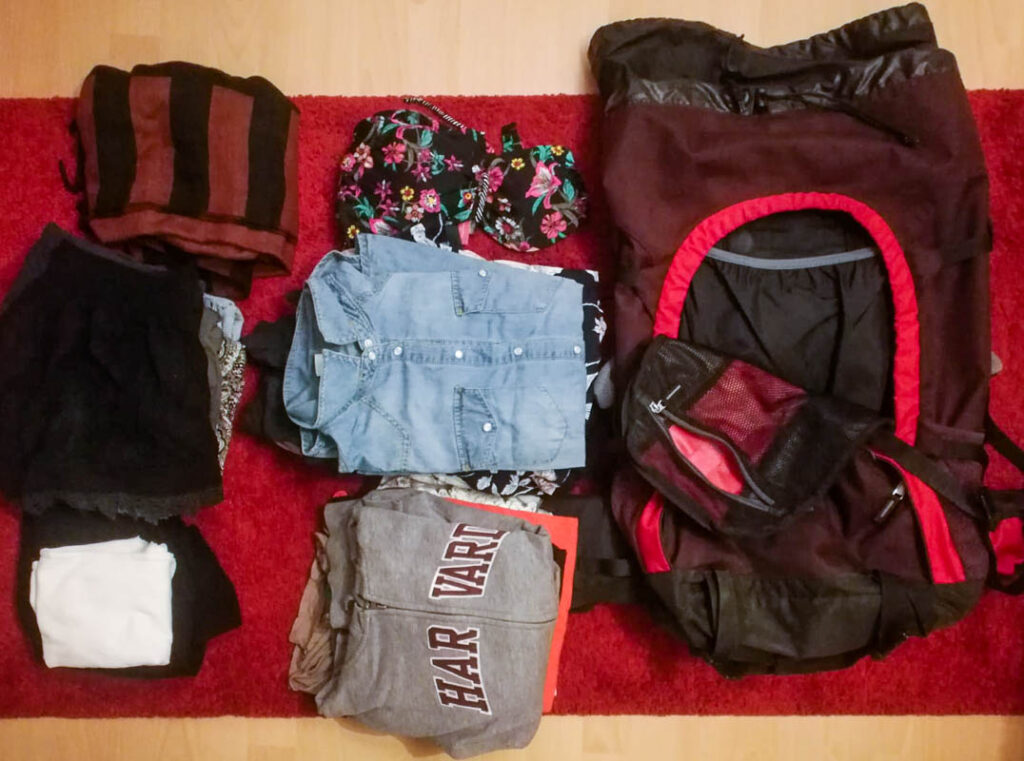 It will take time for normality to return. The Czech government has announced that it will keep the country's borders closed for at least six months. Everyday life as we are used to will probably only be possible with a vaccine that is available throughout the world. We decided against making further plans. Too much is uncertain at the moment. We keep all options open. Back to work to start again in a few months or years? Stay optimistic and hope for borders that will soon open? The next few months will show.
We have deliberately given up our old life and are now in the situation that most people are afraid of: unemployed and without an apartment. You can have a good run and plan everything precisely, but if the event card tells you: "Go straight to prison and don't pass "Go"!", you only have the choice of either sticking your head in the sand or keeping your head up. One who mostly succeeds in being optimistic (and who somehow shares our fate) is Thor. The Danish guy left home almost seven years ago to travel to any country in the world without a flight and at a stretch. We have been following his journey for several years. He is now missing only nine countries, but because of the travel restrictions that are currently being imposed everywhere, he has now been stuck in Hong Kong since two months. Thor gave up the comforts of a modern life and persevered even during hard times. He never thought of giving up. Even now, he doesn't let the virus bring him down to his knees, but uses the time in Hong Kong as best he can. He hopes that cargo ships will soon be able to call Hong Kong again and that he can bring his journey as a passenger on one of them to an end. An admirable and thoroughly likeable guy, whose blog Once Upon a Saga we can only recommend.
We don't neglect this blog
Even if we don't go abroad immediately. But not for nothing we chose the name "Stories of a World". What other story, if not Corona, is it that keeps people around the world thinking? As soon as the restrictions on going out are relaxing, we will start searching for stories. These stories don't necessarily have to be told from Russia, China or Thailand. Enough adventures and storytelling are also waiting outside your own front door. So stay tuned.
And more importantly, stay optimistic and healthy.