3 months have passed since we have left our apartment in Butzbach. Following our actual plan, we would have traveled thousands of kilometers hitchhiking and by the Trans-Siberian Railway, would have stayed in Mongolian jutes and were now preparing ourselves for intensive days in North Korea. Not a single day goes by without us imagining where we were now … We would have visited 10 countries, instead we have hardly left our district in the past few months.
Occupational therapy was on the schedule to fight the boredom
We built and planted a raised bed, gutted the former apartment of Vany's grandparents and made a dream come true: an adventure vehicle. After testing a variety of different cars, we decided on a 15 year old Suzuki Grand Vitara. The car should accompany us for the next few years – completely regardless of our trip around the world. The all-terrain vehicle won the duel against the minibus, because during our previous trips we have always exhausted the offroad suitability of various rental cars (like Opel Corsa or Dacia Sandero) and always feared that they won't make it … we developed a preference for roads and areas that are a bit off the beaten track. During our trip to Iraq in 2019, we had already found out that a real off-road vehicle would better meet our requirements – after we had been upgraded from the originally booked Nissan Micra to a Toyota Fortuner. It had been a comforting feeling to have more ground clearance and a four-wheel drive. We didn't want to miss that with our future adventure vehicle.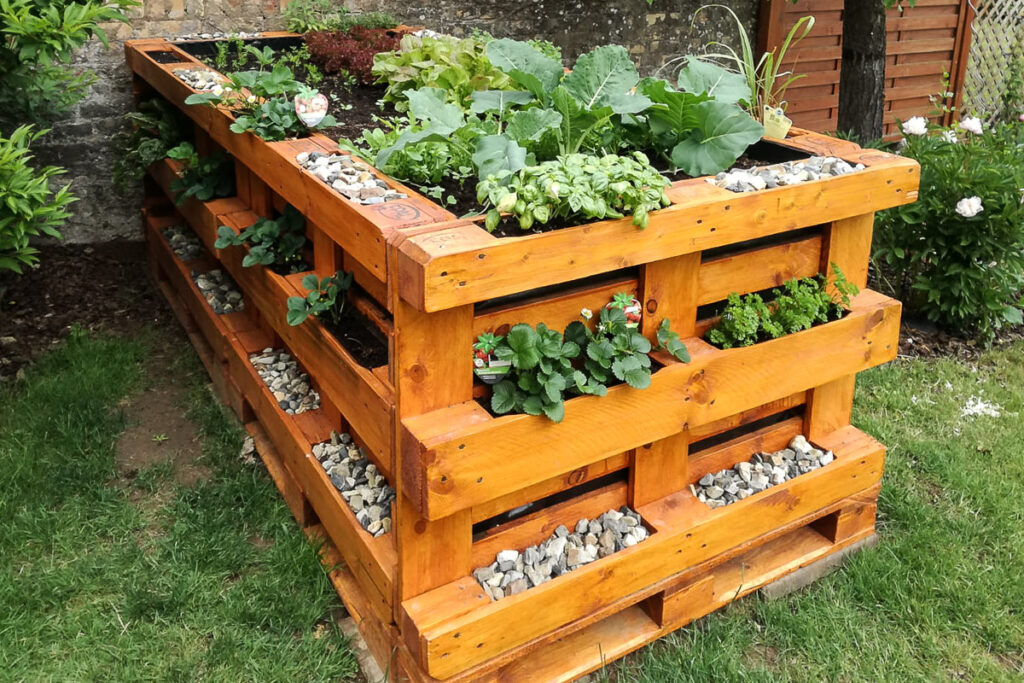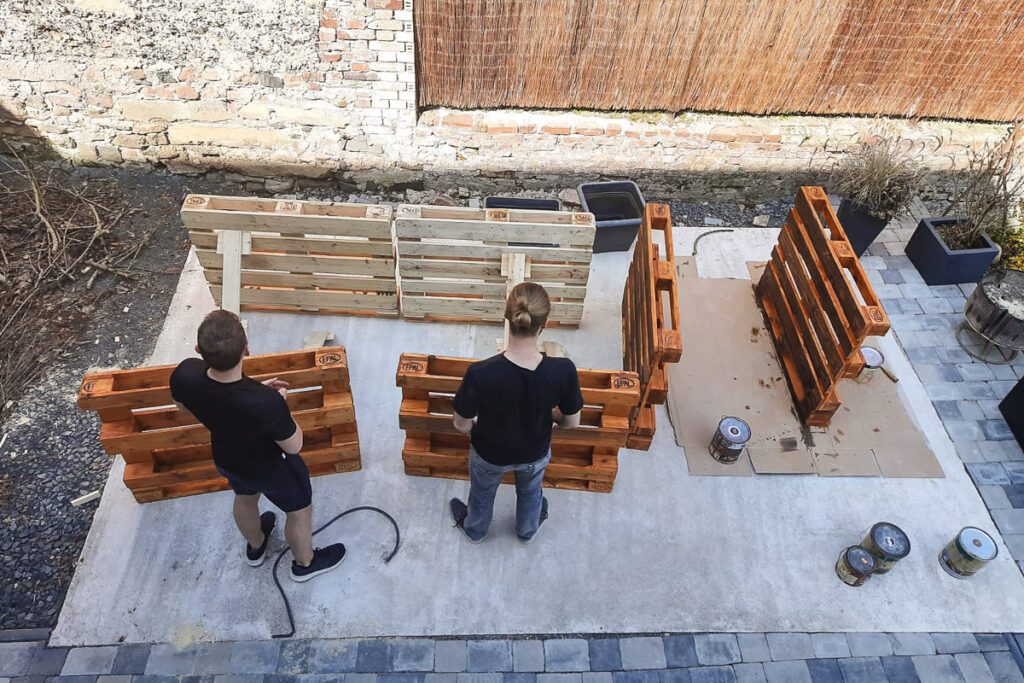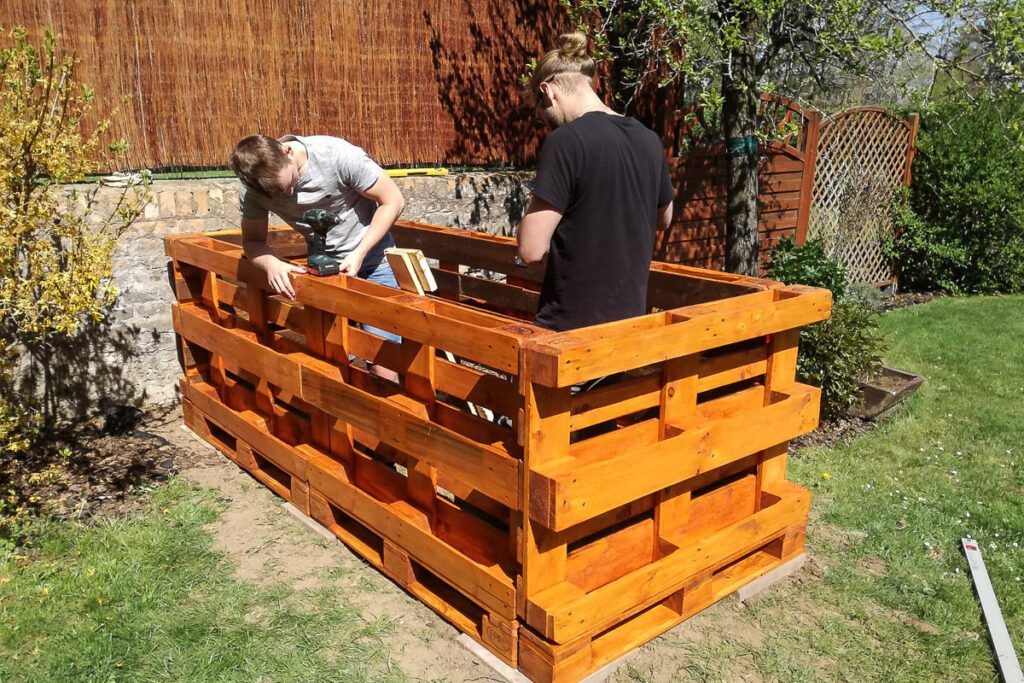 We are spending every spare minute under the car for weeks now
This distracts us a little from our canceled plans and creates excitement for new ones. We built ramps from OSBs and set up a small workshop in Vany's parents' barn. Although we both have no technical training, we want to do as much as possible by ourselves. So far we have exchanged some wearing parts and are now in a protracted battle against rust on the underbody (which an old off-roader unfortunately has). We hope that the car will be in a good technical shape in July and that we can go on a first small tour within Germany. Interior fittings and a roof tent are also planned.
Whether we can start a long journey by car this year depends on the further course of the pandemic. Our original route cannot be realized by car, as the entry requirements for China, Myanmar and Thailand are very restrictive for travelers with their own car. In addition, we would also be rather inflexible by car and could not quickly take the next rescuing plane home or fly over inaccessible regions at all, if there should be a second Corona wave while abroad.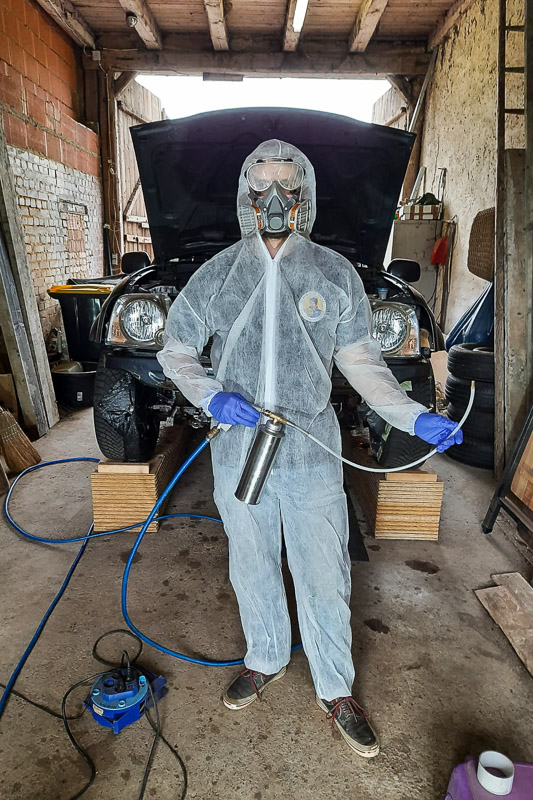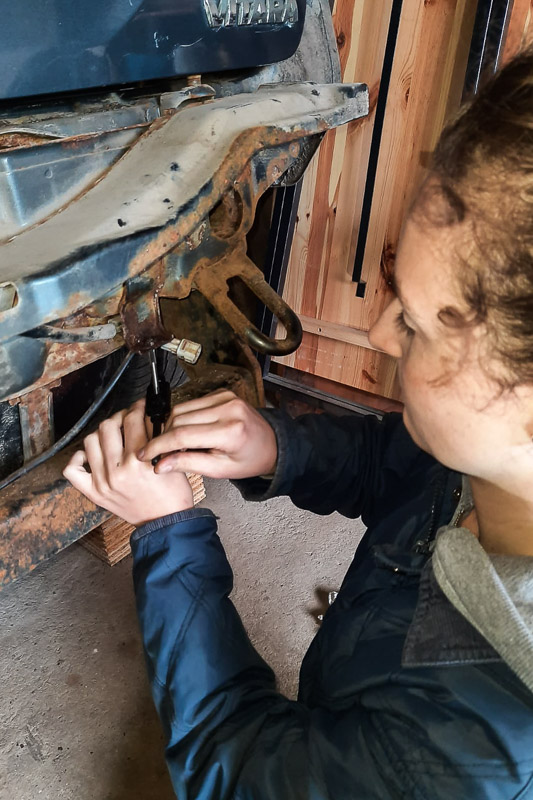 Since June 15th the travel warning within the EU has been lifted and Europe's internal borders are slowly reopening for tourism. A spark of hope? Many other countries around the world still have travel restrictions in place until July or August, just as the German Foreign Office's worldwide travel warning lasts until August 31st. The Corona situation in Germany is increasing fast and restrictions are being loosened. Of course many countries are still struggling with the pandemic and facing the "peak". But the hope for us and many travelers around the world is that something might be possible in fall …
We don't want to give up the dream of traveling - that's for sure
As mentioned above, we have rarely left our district in the past few months. In May, however, the new car took us out into the world: in the Giessen drive-in cinema we followed bike-traveler Dennis Kailing on his two-year tour around 5 continents. His film "Besser Welt als nie" awakened our longing for the distance again. Watching this movie we began to realize that we are not ready to give up our plan to travel the world. With the opening borders it is now time to hope again.